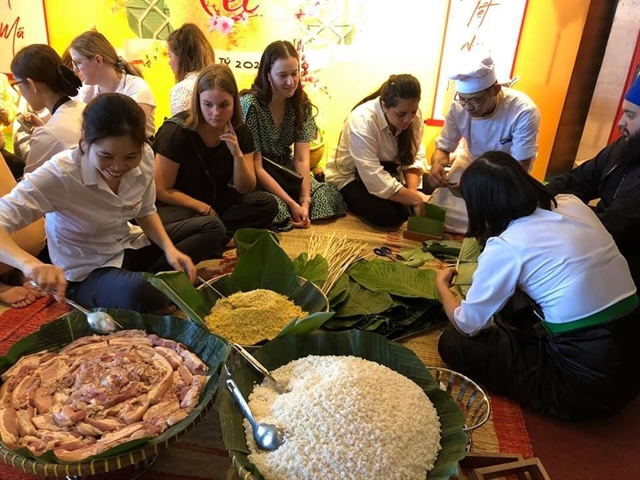 ĐÀ NẴNG — A group of 10 students from two colleges – Eastern Institute of Technology and Otago Polytechnic – New Zealand – have joined a 40-day experience programme at the city-based Đông Á from January 9 to February 17.
It's the first international student exchange programme between Đông Á College and international universities in 2020.
Following the programme, the New Zealand students will participate in cultural and vocational activities at Đông Á college and local travel agencies in exploring the local lifestyle and destinations.
They will also witness the celebration of Tết (Lunar New Year) at destinations in Đà Nẵng, Huế and Hội An during the 40-day programme.
The group learnt how to make bánh mỳ (traditional Vietnamese sandwich) and bánh chưng (sticky rice cake), as well as local street food.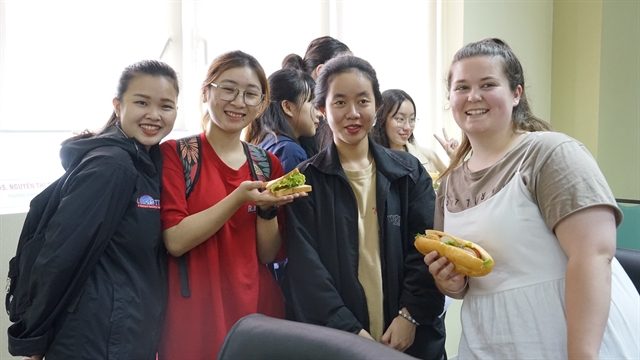 According to Đông Á college, students from Shibaura and Fukuoka universities from Japan and Meishin University from Taiwan will have a project-based learning programme in Đà Nẵng on February 15-26.
Last year, three young Japanese travelers paid a stop at the college during their world Jinrikisha (hand-pulled rickshaw) tour in promotion of Japanese culture, people and land before the 2020 Tokyo Olympics. — VNS