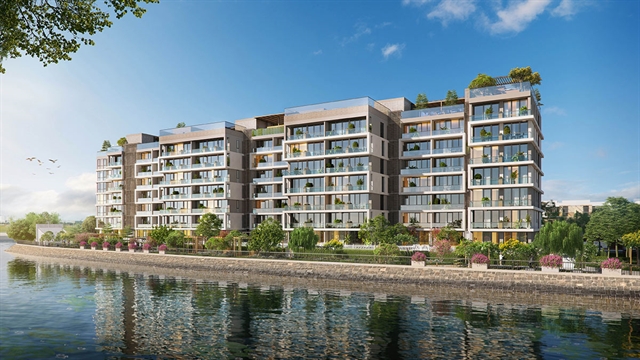 HÀ NỘI — Thành Thành Công Investment JSC is to buy more than 16 million shares of Sài Gòn Thương Tín Real Estate JSC (SCR), equivalent to 4.7 per cent of the company's outstanding shares.
The transaction is scheduled from December 5 to December 31.
Thành Thành Công said the company is expected to spend VNĐ100 billion (US$4.3 million) for the acquisition.
On the stock market, SCR shares price has plunged to the bottom of the last three years since 2016. SCR closed Tuesday morning at VNĐ5,710 per share, down 32 per cent compared to the same period last year.
Since earlier this year, SCR shares have been traded with stable liquidity with an average of 2.8 million shares matched during each session. The figure for the nearest 10 sessions is 3.2 million shares matched per day.
In the first nine months of this year, SCR saw an increase of 50 per cent in post-tax profit, reaching VNĐ304 billion, fulfilling 95 per cent of the yearly plan.
In the last quarter of this year, the company said it would continue selling apartments in Panomax River Villa project in HCM City with expected revenue of more than VNĐ1.5 trillion. In 2020, SCR plans to simultaneously implement seven real estate projects in the centre of HCM City, Đồng Nai, Đà Nẵng and Lâm Đồng.
Recently, SCR has also signed a strategic co-operation with South Korea partner Lotte E&C to invest in projects with a total value of $100 million.
Thành Thành Công Investment JSC, a unit of Thành Thành Công Group, was established in 1979 and specialised in the sugar cane trade. In 2012, the company was officially changed to a joint-stock model with main activities being traditional trade of sugar, molasses and dunes products, with a distribution system of 1,000 industrial customers.
Currently, the company is investing in warehousing and transportation services, focusing on constructing works to serve the operation and business development as well as to boost import and export activities. — VNS