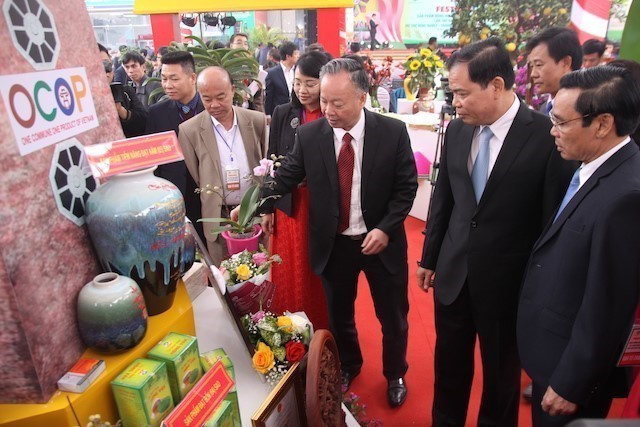 HÀ NỘI — Hà Nội's first-ever festival displaying a wide range of agricultural products and craft villages is taking place in the capital city, with the participation of 185 exhibitors.
The event, which opened its doors here on Saturday, is the first of its kind to be held in the capital city with an aim of promoting the nation's agricultural sector whilst simultaneously supporting to connect producers and consumers.
Moreover, the festival also provides a venue for businesses to seek additional opportunities to expand co-operation in agriculture, boost technology transfer between individuals, organisations, and businesses globally, in addition to serving agricultural production and rural development.
Over 300 booths showcase products in the capital's agriculture and rural development, especially those participating in the One Commune-One Product (OCOP) programme.
A total of 28 provinces and cities nationwide are taking part in the festival.
In his speech at the event's opening ceremony, the municipal People's Committee vice chairman Nguyễn Văn Sửu said Hà Nội continued to develop its agriculture sector with a focus on producing high-value farm produce which could also meet hygiene and safety standards in the future.
The vice chairman emphasised the importance of launching this festival which would help better facilitate the development of agricultural production and craft villages in the capital city as well as encourage producers to churn out large volumes of products to meet the tastes of the people and visitors.
The event will wrap up tomorrow.
Earlier, in July, Hà Nội announced it would spend VNĐ265 billion (US$11.4 million) to implement the OCOP programme to boost the agricultural economy and rural development.
Under the programme, which will be carried out from now to 2020, all managers of the OCOP programme at municipal, district and commune level and leaders of organisations, enterprises, co-operatives and individuals who register to join will undergo training to improve their capacity. VNS