VietNamNet Bridge – A teaser trailer of Vietnamese movie Chi Pheo Ngoai Truyen (Chi Pheo's Untold Stories) has been launched after its box office release date was shifted to September 15.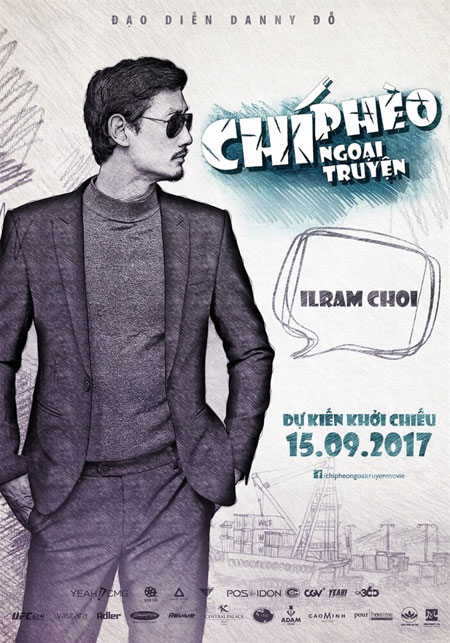 Korean-American Ilram Choi, among the top 10 stuntmen in the world, plays the role of a murderer in Chi Pheo Ngoai Truyen movie, which is expected to be released in September 15. — Photo thegioidienanh.vn
The trailer introduces the movie's stars, including Korean-American Ilram Choi, among the top 10 stuntmen in the world, who plays the role of a murderer. Choi has performed stunt roles in popular Hollywood movies such as The Amazing Spider-man, Avatar, Thor and Guardians of the Galaxy.
The movie also features comedians Thu Trang and Tien Luat, and young talent Kieu Minh Tuan. Pop star Phuong Thanh plays a supporting role.
This is the first time that the husband-wife pair Tien Luat and Thu Trang are working in a movie together. "Choi is very professional. He works hard regardless of the scorching weather," said Luat.
Directed by Vietnamese-American Danny Do, Chi Pheo Ngoai Truyen, is about love, jealousy and murder. It is based on a book by writer Nam Cao, one of the great figures in Vietnamese literature, a tale of the decline in moral standards and loss of traditional values related to family and love in a colonial and semi-feudal society in the 1930s and 40s. "I love working to bring the genius of Nam Cao to young generations. His themes are intensely human, timeless and relevant in any time and culture," Do said.
Earlier, in 1982, the book was adapted into a 90-minute film, Lang Vu Dai Ngay Ay (Vu Dai Village in the Past), produced by Viet Nam Film Studio and directed by Pham Van Khoa.
VNS