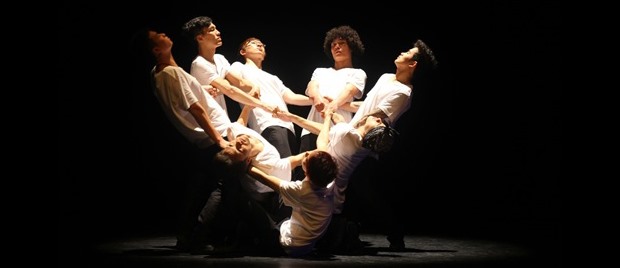 Viet Nam News
HCM CITY – The Deutschland Fest 2017 will take place at the HCM City's Labour Cultural Palace on Saturday.
It aims to introduce locals to the German economy, culture and food by presenting activities staged by Germany and Vietnamese artists.
German music, dance and circus performances as well as film screenings will be featured.
The festival will include Hip-Hop, Tanz and DJ, a German-Vietnamese hip-hop programme that aims to enhance connections between German and Vietnamese dancers and musicians.
The show will feature DJ Mirko Machine and hip-hop dancer and choreographer Raphael Hillbrand, with the Vietnamese dance group SINE Crew.
Mirko is one of Germany's most influential hip-hop DJs. He began his career in 1988 and has won several top prizes at DJ contests.
Dancer and choreographer Hillbrand has performed and worked with Vietnamese artists since his first visit to Việt Nam in 2004.
The SINCE Crew shot to fame after entering the semi-final round of the international competition Battle of the Year 2014, a contest for young dancers held in Hà Nội.
At Hip-Hop, Tanz and DJ, the artists will stage contemporary dances with hip-hop beats accompanied by sound and light effects.
The event is organised by the Goethe Institute in HCM City in co-operation with its partners, including the Consulate General of Germany in HCM City and Delegates of German Industry and Commerce in Việt Nam.
The Deutschland Fest 2017 will begin at 9am on Saturday at the Labour Cultural Palace at 55 Nguyễn Thị Minh Khai Street in District 1.
Artists with Hip-Hop, Tanz and DJ will stage three dance shows Saturday morning at the Sài Gòn Zoo at 2 Nguyễn Bình Khiêm Street in District 1, and a gala show at 4.30pm at the Labour Cultural Palace.
Entry is free. – VNS