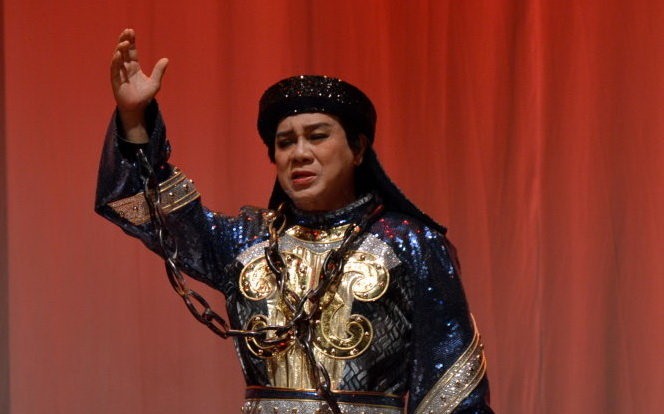 Viet Nam News
HCM City – Meritorious Artist Thanh Sang, one of the region's most talented cải lương (reformed opera) performers, died Friday morning in HCM City at the age of 74 after an illness.
Besides devoting his life to performance, he spent years training young artists in cải lương, a southern genre of traditional theatre, with the aim of preserving the art.
Sang, whose real name is Nguyễn Văn Thu, was born in 1943 in Bà Rịa-Vũng Tàu Province.
Beginning his career in the 1950s, he worked for leading cải lương troupes in HCM City and southern provinces, such as Ngọc Kiều, Dạ Lý Hương and Kim Chung.
He performed with colleagues such as talented actresses Thanh Nga and Bạch Tuyết.
With his strong voice and performing ability, Sang quickly became a bright star. In the 1970s and 80s, he was at the peak of his artistry and fame.
He performed in many plays featuring historical events and national heroes.
Some of his plays, including Tiếng Trống Mê Linh (The Voices of Mê Linh Drum) and Bên Cầu Dệt Lụa (Weaving Clothes on the Bridge), are part of the cải lương canon.
He brought his art to many places in Việt Nam and overseas.
Sang will be buried at Bình Dương Cemetery in Bình Dương Province. – VNS